Product Detail
Product Tags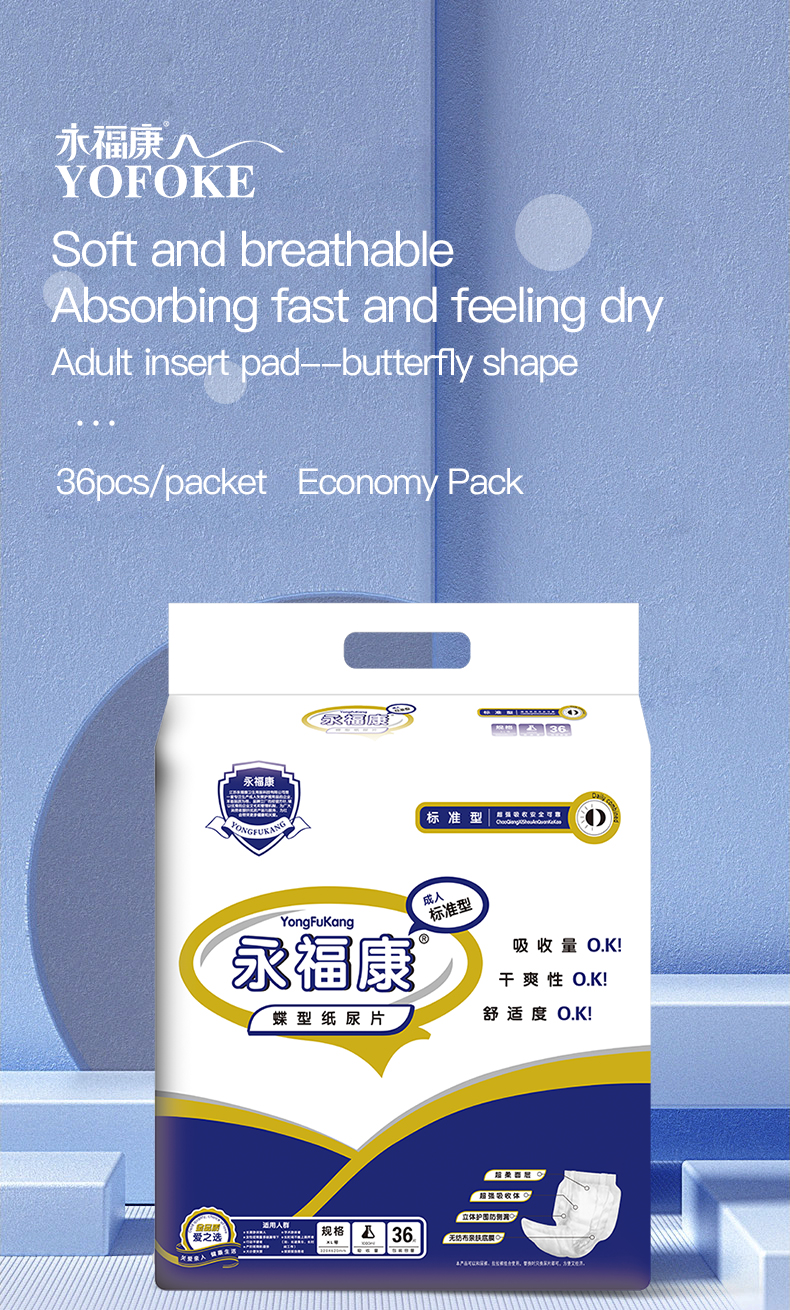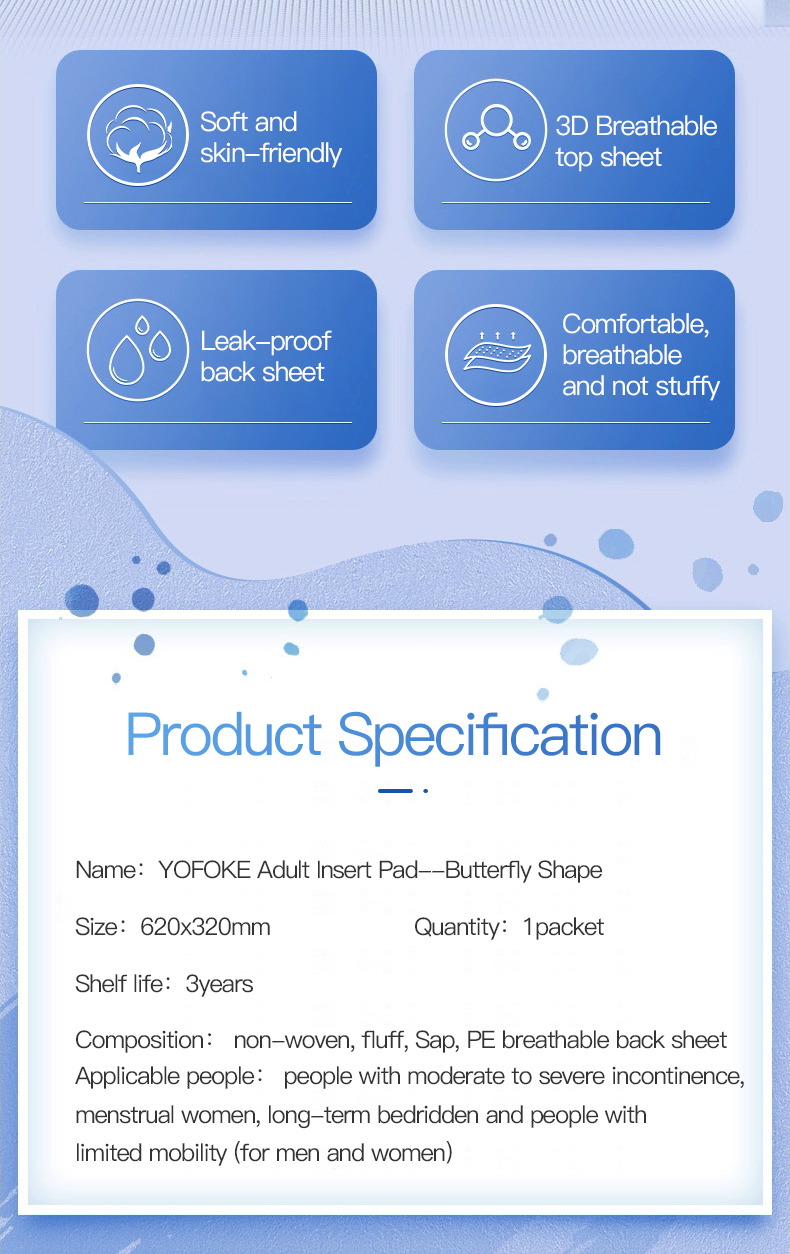 Adult Insert Pad (OEM/Private Label)
We can tailor-make your unique adult insert pad, you may choose different features, packaging, absorption or any combination to create your own product.  In the followings, we will help you know more the structure and features of adult diaper.
Adult insert pads offer the highest level of wetness protection from incontinence and bladder leaks. Our pads for senior women and men offer wetness protection, so you can be more active during your day without the worry. Made of soft materials, these insert pads are so comfortable that you may forget you are wearing them. Our pads feature soft elastic leg barriers to provide additional comfort and protection from leakage, so you can feel confident that your bladder leaks will stay on the pad and not your clothes. Not only does the design keep you covered, the absorbent gel core locks in liquid fast, so you can feel dry throughout your daily activities and workouts. Plus, these pads come with build-in odor protection. T  Whether your incontinence is due to age, surgery, or other conditions, you deserve to feel comfortable and dry throughout your busy, daily life. Our incontinence pads offer all levels of absorption and wetness protection to meet your needs. When you are done using an insert pad, just throw it away! They are disposable and aren't meant to be washed or reworn. These inserts can be secured by you or by another with ease. These pads offer super absorbency
Adult Insert Pad Features & Details
• COMFORTABLE INCONTINENCE PADS: pads are so comfortable, you will forget you are wearing them. Our pads are made out of skin-friendly, breathable materials with a soft top sheet. The gel core offers the super absorbent leak protection you need to feel dry all day despite bladder leaks. Our inserts keep urine leaks locked in place!
• EASY TO PLACE: Our sanitary absorbency pads are designed to be easy to place. Whether you are inserting them yourself or require help from another, these insert pads have optional adhesive tape to keep them secured. They can be placed in protective underwear to provide excellent leakage protection with soft elastic leg barriers. Wear to bed or throughout the day.
• DISPOSABLE LEAK PROTECTION: Our incontinence pads are disposable for your convenience. You don't have to wait for washable underwear to become clean. Just dispose of the insert pad and replace it with a new one when needed. No matter how your day is, you will feel confident, knowing that you are covered in case of embarrassing leaks. Offers more protection than just a liner.
• MAKE YOUR DAILY ROUTINE EASIER: Because these pads are easy to use and have high absorbency, they are the perfect addition to your daily routine. The tape will keep them locked in place, so you don't have to worry. You can use other products, like adult diapers, as part of your routine if needed. We want you to enjoy meaningful activities without having to worry.
Yofoke healthcare offers solutions to your incontinence problems in the form of adult diapers, adult pant diapers, adult insert pad or under pads.
---
---