Thin and light adult pull up pants(OEM/Private Label)
Product Detail
Product Tags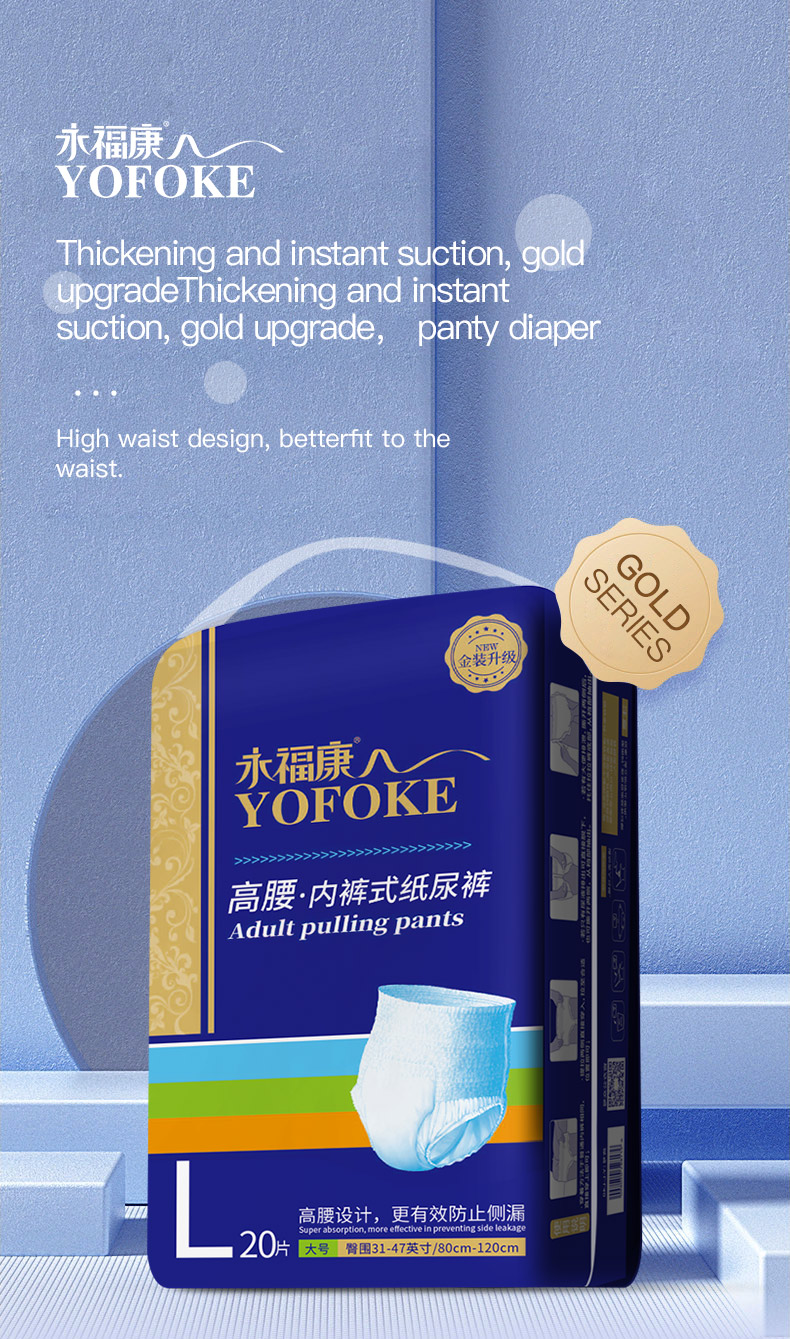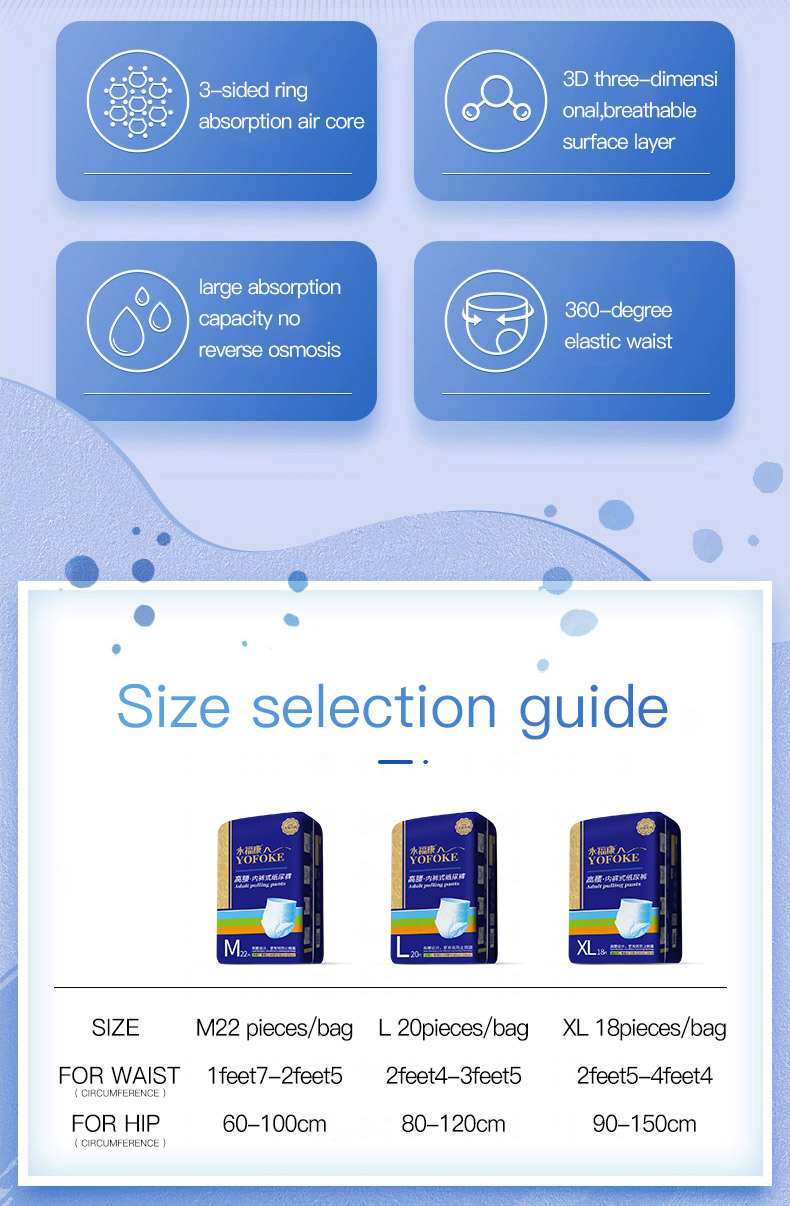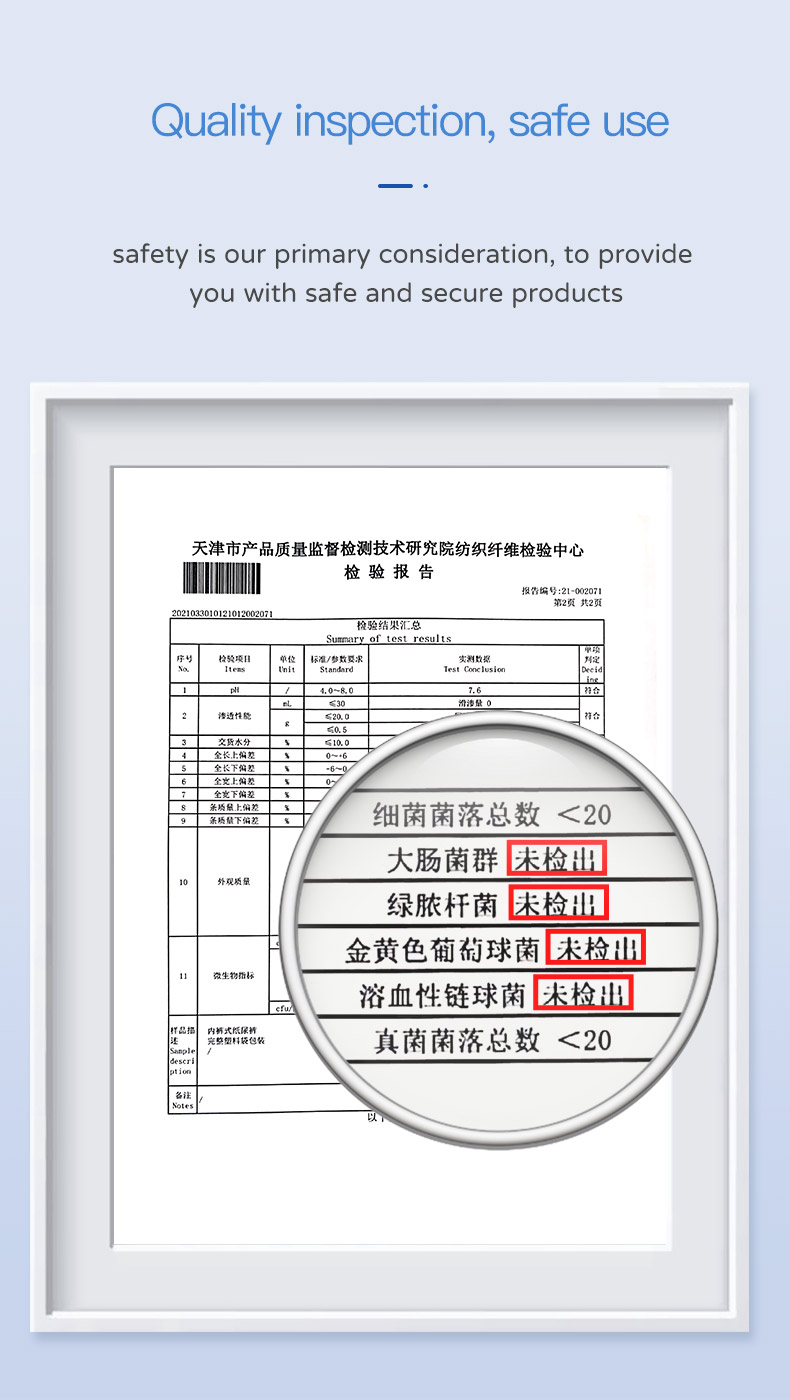 Thin and light adult pull up pants are with features of thin and light, offer more comfortable feeling and more convenient in moving.
Adult pull-up pants are the type of diapers suitable for adult use, including disabled people, the elderly who has been bedridden and inconvenient to go to the toilet for a long time, the woman who has just given birth or has heavy menstrual blood, and other people with limited mobility or incontinence. In addition, long-distance travelers and people who sit for a long time can use adult pull-up pants as well.
Adult Pull Up Pants Features & Details
• Unisex
• Fully elasticated and anatomically shaped briefs. Comfortable, soft, elasticated waist for added comfort and flexibility
• Soft ventilative and comfortable. Non-woven with soft and fine ventilative properties enable fluid to pass through quickly and not flow back to keep the skin dry and comfortable.
• Fast absorbency design, super absorbent inner layer absorb multiple times without flow back, maintain skin dryness and comfort.
• Standing inner leak guards are more safer. Soft and fitted leakage guards help stop leakage to minimize accidents, thus you can sue it for more safety.
• Breathable cloth-like materials ensure comfort and discretion. Cotton-like top-sheet draws moisture away from skin. Breathable, cloth-like back sheet resulting in better skin health
• Discreet fit under clothing
• Easy to read wetness indicator changes colour as a reminder for replacement
Thin and Light Adult Pull Up Pants

Size

Specification

weight

Absorbency

M

80*60cm

50g

1000ml

L

80*73cm

55g

1000ml

XL

80*85cm

65g

1200ml
Yofoke healthcare offers solutions to your incontinence problems in the form of adult diapers, adult pant diapers, adult insert pads or underpads.
---
---