Under pad (OEM/Private Label)
Product Detail
Product Tags
Underpad Features & Details
• Moisture Proof Protection
The moisture proof lining traps liquid to better protect beds and chairs and keep them dry
• Improved User Comfort
Quilted mat for better fluid dispersion and mat stability to improve user comfort.
• More reassurance:
Strict control of the product's material and production assures your safety and health.
• Absorbent core offers consistent absorbency for better comfort. Sealed on all four sides to prevent leakage.
• Interior lining is soft, vented and non-irritating to users skin. Soft and comfortable, no plastic edges are exposed to the skin.
• Quilted mat for enhanced fluid dispersion and mat integrity.
• Provide far greater levels of absorption and retention than draw-sheets.
• Disposable Underpads are designed to cover surfaces to help absorb leakage, reduce odors and maintain dryness.
• Super absorbent microbeads help to improve absorbency for greater security and skin dryness.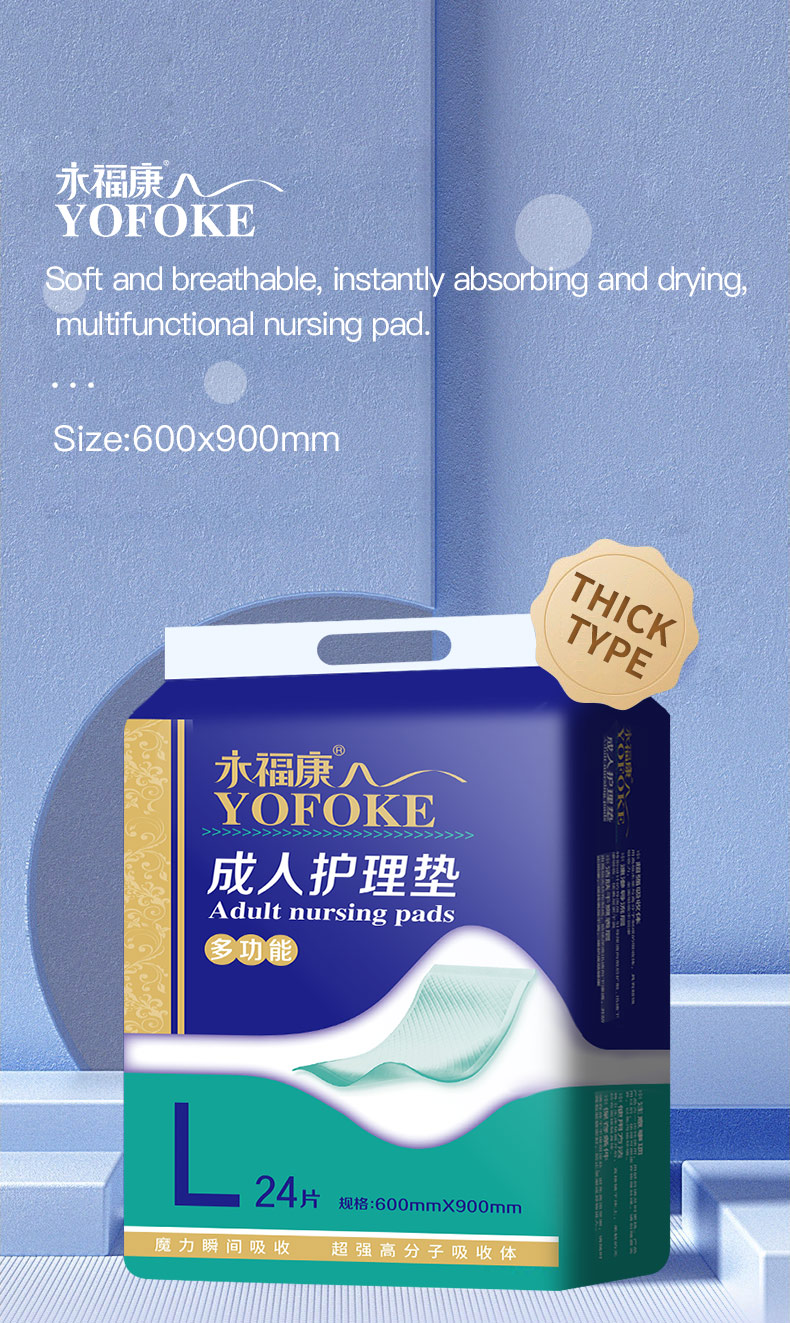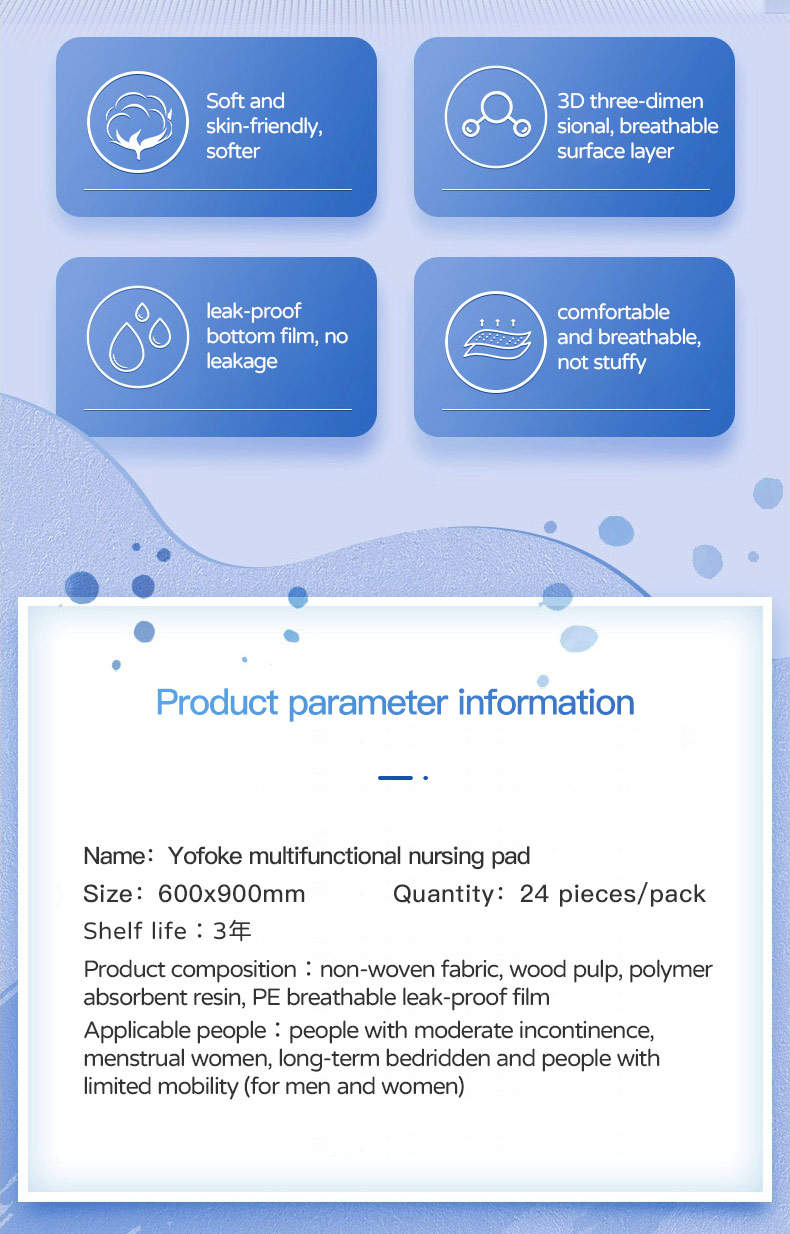 Disposable Underpad provides protection for beds and chairs against accidental urine loss with extra absorption capacity and with a soft surface that is comfortable to the skin. It gives moisture-proof protection with improved user comfort. It is with multiple uses by different sizes. This is not only a bad pad for patients, but also suites perfectly to change baby diapers, keeping the floor and furniture clean and also discharges from pets.

| | | |
| --- | --- | --- |
| Size | Specification | Pcs/bag |
| 60M | 60*60cm | 15/20/30 |
| 60L | 60*75cm | 10/20/30 |
| 60XL | 60*90cm | 10/20/30 |
| 80M | 80*90cm | 10/20/30 |
| 80L | 80*100cm | 10/20/30 |
| 80XL | 80*150cm | 10/20/30 |
Instructions
Roll or fold the pad securely and dispose in the trash bin.
Yofoke healthcare offers solutions to your incontinence problems in the form of adult diapers, adult pant diapers, adult insert pads or under pads.
---
Previous:
Disposable Under pad (OEM/Private Label)
Next:
Best quality China Disposable Adult Pull up / Pants Diaper Thick Printed for Incontinence /Elder/Surgical
---